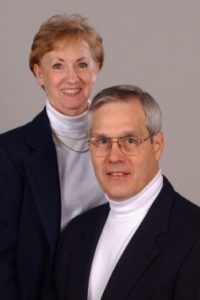 Scene World Imaging was founded in 2003. Our goal was simple: Provide quality photo and video services at a reasonable price.  Over the years, we have photographed and made videos for clients in Michigan, Ohio, Illinois and Kentucky.
Aura Ulm and John Loser have decades of experience in all types of photography including portraiture, events photography, documentation and scenic photography. Their work includes military photographic documentation and photojournalism.
Aura received training in photography, film making and videography in college, at the U.S. Air Force Visual Information Training Center in Denver, Colorado, and classes in Louisville, Kentucky. She served as a base photographer and videographer and as the Visual Information Manager for an Air National Guard Base. Aura also photographs a nationally-known ladies singing group. She is a practiced portrait and event photographer.  In her portfolio are photographs of the Louisville-owned art that is located throughout the city and military veterans' events.
John started in photography as a teenager, learning the art of camera work and darkroom techniques in his own home studio. His first published photographic work appeared in a local newspaper in 1969.  He was selected as a high school student photographer and his images were published in the school yearbook.  In college, he wrote, directed and edited a student film project. In the more-recent past, his commercial work has been used for online training courses and sales and marketing for international companies. His photographs have been selected as base images for artists to use in their derivative art work, and some have been used as a part of a radio program web page on the BBC web site.
Scene World Imaging is now based in Louisville, KY, giving it easy access to clients throughout the Midwest United States.